Category: Bangin
Posted in Bangin by nick | Tags: Music Video, Rap, Sonreal
Vancouver based rapper SonReal is back with his best music video yet with quite an interesting concept. He just got off a massive 50+ stop tour and during the tour he managed to catch a shot at over 58 different locations over a 3 month period. The hard work most definitely paid off as the video is highly entertaining you while it changes every few seconds. You might notice some famous city landmarks and even a pit stop at the Breaking Bad house from the television show. The song is also very on point with some solid playful verses from SonReal. Watch below and you can pick up a copy trough iTunes. Enjoy!
SonReal – Preach (Official Video) | iTunes

Posted in Bangin, Premieres by Bryan | Tags: Antiserum, Dj Craze, Far Too Loud, Henry Fong, OWSLA, Remix EP, Skrillex, SNAILS, VIP, Wild
We've seen SNAILS and Antiserum's massive collaborative single "Wild" propel into new territories over the last few weeks with previews of the much anticipated Wild Remix EP. Today is the day, we got our hands on the premiere of the entire EP stream to coincide with the official release. First off, the EP is SNAILS & Antiserum's trapped out VIP. Taking things to the progressive electro side of things is wiz Henry Fong and Far Too Loud both delivering main stage ready anthems. Brace yourself for the already featured Must Die dubstep rendition while DJ Craze managed to fit in some scratching into his hip-hop influenced remix. These appetizers have led up to the main course today as the Wild Remix EP is available to purchase in full now via Skrillex's imprint label OWSLA . Enjoy!
SNAILS & Antiserum – Wild Remix EP Stream | iTunes

Posted in Bangin, Premieres by jordan | Tags: Datsik, Electro House, Firepower Records, Lazer Lazer Lazer, Premiere
Mysterious LA based producer Lazer Lazer Lazer has been popping up on our radar recently with his brutal remixes of G-Eazy and Steve Aoki. Today we have a cut from him and fellow newcomer Helix High off their upcoming release on Datsik's Firepower Records. Get ready to be hit in the face by the fittingly titled heater "Mr. Crackspider". The track opens with a sample from the viral video of spiders doing drugs and packs a Knife Party-inspired electro drop that will have you jumping. The sound design is flawless from both artists; showing some serious promise for future releases. Listen to the premiere below and pre-order this song as part of The Masterplan EP on iTunes today. Enjoy!
Lazer Lazer Lazer & Helix High – Mr. Crackspider | iTunes

Posted in Bangin, Mix / Playlist by josh | Tags: Free Download, halloween, Mix, RL Grime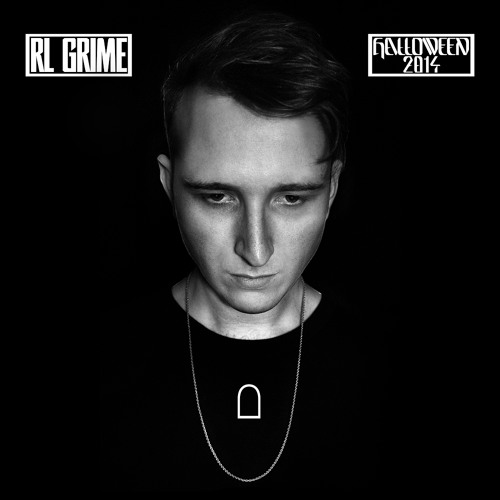 Trap king RL Grime continues his annual tradition delivering his highly anticipated Halloween mix, introduced by the famed Goosebumps author RL Stine. Today's mix is the third installment in the series and definitely his best yet. RL Grime is days away from premiering his debut studio album Core yet still managed to assemble and release this highly anticipated compilation. Like previous years' Halloween mixes, 2014's is full of new and unreleased bangers all while keeping a spooky Halloween setting and vibe. Stream the mix below!
RL Grime – Halloween Mix 2014 | Free Download

Tracklist
1. RL Stine Intro
2. Dump It (Halloween Version)- Kuddie J
3. Tamale- King Henry & Great Dane
4. Crib In My Closet- 2 Chainz, A$AP Rocky, Rick Ross
5. 100HM- Hudson Mohawke
6. Murda Something (Ft. Waka Flocka Flame)- A$AP Ferg
7. Fax Ha vs. Move That Doh (RL Mashup) – C.Z. x Future, Pharrell, Pusha T
8. Barbie Weed- Sam Tiba
9. Bankrupt! (Gesaffelstein Remix)- Phoenix
10. Got Me Fucked Up- Tommy Kruise
11. Bobby Bitch- Bobby Shmurda
12. Paradise- Big Sean
13. Acrylics (RL Grime Edit)- TNGHT
14. Scylla- RL Grime
15. Drugs- Mr. Carmack
16. Swoopin- Baauer
17. Core (Djemba's Selassie Bootleg)- RL Grime
18. We From The South- Crime Mob
19. Lost Girls vs. If I Die (RL Mashup)- S-Type x Lil Wayne, Rick Ross
20. Monsoon- RL Grime
21. Blue Suede- Vince Staples
22. Macking In The Car (I Don't Drive)- Djemba Djemba
23. Old English- Young Thug, A$AP Ferg, Freddie Gibs
24. Analog Ting- Bot & Infuze
25. Jungle War Dub- C.Z.
26. What Happened To That Boy vs. Hellifornia (RL Mashup)- Clipse x Gesaffelstein
27. Multiply- A$AP Rocky
28. 6 God- Drake
Posted in Bangin, Premieres by josh | Tags: Dim Mak Records, Ookay, Premiere, Steve Aoki, Trap
Ookay has had a strong explosion into the electronic world thanks to a series of trap focused remixes and orginals and is now preparing for his biggest release to date with the Ghost EP, coming out next month. He is stepping outside of his signature style and expanding his musical pallette. The EP is filled with some more melodic forward thinking tracks, yet also includes one huge trap anthem "Egg Drop Soup" which we have the exclusive premiere of today. "Egg Drop Soup" has many layers and packs some noticably tighetned up production while hitting just right. This is set to release on the Ghost EP on November 10th on Dim Mak Records. Stream the track below and pre-order the EP off of iTunes.
Posted in Bangin, Mixtapes / Albums by Jake | Tags: A$AP Ferg, Album, Free Download, Hip-Hop, Kurupt, Peacemaker, Problem, Salva, Schoolboy Q, young Thug
You may remember Salva from the game changing remix of Kanye West's "Mercy" along side RL Grime two years ago. Since then, he has released a series of originals and remixes, but this year the vivacious producer has begun working on his biggest project to date. After blessing the world with the singles "Old English" and "Drop That Bitch," he has just self released his much anticipated PEACEMAKER album / mixtape for free download.
Littered with 808-charged beats, PEACEMAKER not only enlists some of the biggest current names in rap like Schoolboy Q, A$AP Ferg, Young Thug, and Problem; but also taps rap legends like Freddie Gibbs, Kurupt, and E-40. And it's not all intense either, the release also has a range of club bangers that will get you moving and some laid back tunes that couldn't be more fit to chill out to. Listen below to this diverse project in it's entirety and make sure to grab yourself a free download. As always, enjoy!
Salva – PEACEMAKER (Album Stream) | Free Download

Posted in Bangin, Premieres by nick | Tags: Bootleg, ETC!ETC!, Free Download, halloween, James Egbert, Jauz, Pack, Remix, Vaski, Whiiite
In years past TSIS has put together an annual Halloween mixtape full of fittingly themed remixes to help get everyone in the mood for the holiday. This year, LA based producer and DJ Whiiite approached us to premiere a bootleg pack that is so good it will be the only Halloween release we are going to be pushing this year. The pack features 8 remixes of popular tunes ranging from the Halloween Theme to Ghostbusters and everything in between. Whiiite himself is responsible for the remix of Frankenstein with ETC!ETC! and brought out a talented cast of other producers like Jauz, Vaski, James Egbert to take on the rest. Listen below to the premier and grab a free download of each track below. Enjoy!
Whiiite Presents Halloween Volume 3


TRACK LIST:
Whiiite & ETC!ETC! - Feed my Frankenstein
Jauz – Jaws Theme
Dotcom — Halloween Theme
James Egbert – Thriller
Victor Niglio - Ghostbusters
PeaceTreaty - Put a Spell on You
Sullivan King – The Exorcist Theme
Vaski – The Walking Dead
Posted in Bangin by nick | Tags: Chantal, Hip-Hop, Jay Rock, Kendrick Lamar
TDE member Jay Rock just let loose a brand new song featuring label mate Kendrick Lamar and singer Chantal. In this new track Kendrick expectedly steals the thunder with his ruthless verse. This song will be released on Jay Rock's upcoming album. Listen below to the massive tune and let us know what you think. Enjoy!
Jay Rock ft. Kendrick Lamar & Chantal – Pay For It | Stream Only

AD EVERYWHERE
AD HOME PAGE
Ticketing
Story
My story has changed quite a lot since moving to Boulder, Colorado and starting Thissongissick back in 2010. My name is Nick Guarino and this is Thissongissick.com. We've grown a lot since, but the original goal has always stayed the same: making it easier for you to discover sick new music that you've never heard before. In high school I would make mix cd's for my friends to show them all the new music I was discovering. Now, through TSIS, we work with musicians and record labels from all over the world to showcase a variety of the freshest electronic, hip-hop, indie, and alternative music to a global following that is comprised of millions of music lovers in over 110 countries - every single month. So, make yourself at home while enjoying countless amazing musicians from a variety of genres and let the sick sounds fill your ears! - Nick
Ticketing
Send me your track Or through email: submission [at] thissongissick [dot] com
Bottom Everywhere