Category: Mix / Playlist
Posted in Bangin, Mix / Playlist by nick | Tags: 2015, Chile, Lollapalooza, Skrillex
Festival season is approaching quickly and has already began in some parts of the world such as Santiago, Chile where Lollapalooza Chile edition just went down. One set that was a standout of the weekend was bass prince Skrillex's insanely high energy set. While the quality may not be top notch,you will get shivers down your back as he unleashes an insane amount of unreleased tunes. Stream the full set below and look at the track-list as well. Enjoy
Skrillex – Lollapalooza Chile 2015 Set

Tracklist:
01 Jack Ü feat. Kiesza – Take U There [ATLANTIC (WARNER)]
w/ Zomboy – Airborne (501 Remix) [NEVER SAY DIE]
02 Yellow Claw & Cesqeaux feat. Kalibwoy – Legends [DIM MAK]
03 Skrillex feat. Ragga Twins – All Is Fair In Love And Brostep [OWSLA]
04 Yo Majesty – Club Action (Smookie Illson Bootleg) [FREE]
05 YOGI feat. Pusha T – Burial (Skrillex & TrollPhace Remix) [OWSLA]
06 A$AP Ferg – Work [A$AP]
07 06:30 Dubloadz – Heat [SMOG]
08 Snails & Antiserum – Wild (MUST DIE! Remix) [OWSLA]
09 Ragga Twins – Badman (Skrillex Remix)
10 Beyoncé – 7/11 (Jack Ü Remix) [FREE/COLUMBIA (SONY)]
11 Skrillex – First Of The Year (Equinox) [BIG BEAT (ATLANTIC)]
12 Valentino Khan feat. DJ Kool – Make Some Noise [OWSLA]
13 Skrillex feat. Ragga Twins – Ragga Bomb (Skrillex & Zomboy Remix) [OWSLA]
14 Skrillex & Kill The Noise feat. Fatman Scoop & Michael Angelakos – Recess [OWSLA/BIG BEAT (ATLANTIC)]
w/ JumoDaddy – Black Horse [PLAY ME]
15 Sum 41 – In Too Deep
16 DJ Snake feat. Lil Jon – Turn Down For What?! [COLUMBIA (SONY)]
17 Dillon Francis & DJ Snake – Get Low (TrollPhace Remix) [MAD DECENT/COLUMBIA (SONY)]
18 Martin Garrix – Animals (Botnek Edit) [SPRS (SPINNIN')]
19 Skrillex feat. Penny – All I Ask Of You [BIG BEAT (ATLANTIC)]
w/ Wiwek & Alvaro feat. MC Spyder – Boomshakatak [BARONG FAMILY (SPINNIN')]
20 F3tch & Spag Heddy – Spooks [NEVER SAY DIE]
21 A$AP Rocky ft. Skrillex & Birdy Nam Nam – Wild For The Night [RCA (SONY)]
22 Skrillex & Damian Marley – Make It Bun Dem [BIG BEAT (ATLANTIC)/OWSLA]
23 Habstrakt – Habby9000 [NEVER SAY DIE]
24 Wiwek – Salute [MUSICAL FREEDOM]
25 Wiwek & Gregor Salto – On Your Mark [G-REX]
26 Skrillex & Wolfgang Gartner – The Devil's Den (VIP) [BIG BEAT (ATLANTIC)]
w/ Daft Punk – Harder Better Faster Stronger (Acappella) [VIRGIN]
w/ Salt-N-Pepa – Push It (Acappella) [NEXT PLATEAU (UNIVERSAL)]
27 Rae Sremmurd – No Type (Prod. by Mike WiLL Made It) [INTERSCOPE]
28 MUST DIE! – Hellcat (Habstrakt Remix) [NEVER SAY DIE/OWSLA]
29 Skrillex feat. Kid Harpoon – Fire Away [OWSLA]
w/ Skrillex feat. KillaGraham & Sam Drew – Stranger [BIG BEAT (ATLANTIC)]
w/ Sweet Pussy Pauline – Change Positions (Acappella)
30 Ido B & Zooki – Yokozuna [FREE]
31 O.T. Genasis – CoCo [ATLANTIC (WARNER)]
32 Duck Sauce – NRG (Skrillex & Kill The Noise & Milo & Otis Remix) [FOOL'S GOLD]
33 Skrillex – Rock 'n Roll (Will Take You To The Mountain) (VIP) [MAU5TRAP]
34 Moody Good feat. Knytro – Hotplate [MTA]
35 Douster – King Of Africa [MENTAL GROOVE]
36 GTA & Diplo – Boy Oh Boy [MAD DECENT/FREE]
37 Kendrick Lamar – M.A.A.D City [AFTERMATH (INTERSCOPE)]
38 Skrillex – Ruffneck (Full Flex) [OWSLA]
39 Skrillex & 12th Planet & Kill The Noise – Right On Time [BIG BEAT (ATLANTIC)]
40 The Frim – Bassline Skanka [FIREPOWER]
41 Carlos Castillo & DJ Crown – Cumbia
42 Yeah Yeah Yeahs – Heads Will Roll [FOOL'S GOLD]
w/ Justice vs. Simian – We Are Your Friends [10 RECORDS]
43 Skrillex & The Doors – Breakin' A Sweat (It's Alright) [ATLANTIC (WARNER)]
44 Calvin Harris – Summer (Diplo & Grandtheft Remix) [COLUMBIA (SONY)]
45 Skrillex – Scary Bolly Dub [THE NEST (OWSLA)]
46 Skrillex – Scary Monsters And Nice Sprites (Wick-It Trap Bootleg) [MAU5TRAP]
47 Skrillex – Scary Bolly Dub [THE NEST (OWSLA)]
48 Nero – Promises (Skrillex & Nero VIP Remix) [MTA]
49 Steve Aoki & Diplo & Deorro feat. Steve Bays – Freak (Rickyxsan Bootleg) [MAD DECENT]
50 Skrillex feat. Niki & The Dove – Ease My Mind (Jai Wolf Remix) [OWSLA]
51 Skrillex feat. Diplo & G-Dragon & CL – Dirty Vibe [OWSLA]
52 Skrillex feat. Diplo & G-Dragon & CL – Dirty Vibe (Ricky Remedy Remix) [OWSLA]
53 Raylo And His Dawgs – Peanut Butter Jelly Time [SLIP N SLIDE]
54 A$AP Rocky ft. Skrillex & Birdy Nam Nam – Wild For The Night [RCA (SONY)]
w/ Mr. Polska & Boaz Van De Beatz feat. Riff Raff – Guappa [MAD DECENT]
55 Bobby Shmurda – Hot N*gga [EPIC (SONY BMG)]
56 Knife Party – Boss Mode [EARSTORM/BIG BEAT (ATLANTIC)]
57 Skrillex feat. Sirah – Kyoto (VIP) [BIG BEAT (ATLANTIC)]
58 Jason Dee – Ultimate SaltShaker [FREE]
59 Diplo feat. Nicky Da B – Express Yourself [MAD DECENT]
60 Skrillex feat. Sirah – Bangarang [OWSLA]
w/ Skrillex feat. Sirah – Bangarang (VIP) [OWSLA]
61 Benny Benassi feat. Gary Go – Cinema (Skrillex Remix) [ULTRA]
w/ Avicii – Levels (Skrillex Remix) [LE7ELS]
w/ Zedd feat. Foxes – Clarity [INTERSCOPE]
w/ Zedd feat. Hayley Williams – Stay The Night [INTERSCOPE]
w/ MUST DIE! – Gem Shards [OWSLA]
Posted in Bangin, Chill, Mix / Playlist by nick | Tags: Deep House, Dubstep, Free Download, Mix, Pete Tong, Trap, Zeds Dead
One of our favorite duos in electronic music, the Canadian bass heavy powerhouse Zeds Dead never seem to stop turning out new music or mixes and have just that to help the weekend spirit be at an all time high. They deliver a refreshing 30 minute mix for Pete Tong that ranges from mainly future house, garage and deep house tracks with a splash of trap. Listen below and grab a free download. Enjoy!
Zeds Dead Mix For Pete Tong | Free Download

Posted in Bangin, Mix / Playlist by nick | Tags: #SNAILEDIT!, ID, Kanniballen, Mix, OWSLA, SNAILS
One of the most exciting breaths of fresh of air in the bass world is without a doubt Montreal's own SNAILS. The TSIS regular has premiered with us since his Bubble Gun VIP, and has rose to the forefront of bass music thanks to massive singles like "Pump This", "Wild", his "Crazy" bootleg with Brillz, or even his recent collaboration alongside Skrillex an Diplo with "Holla Out" on the Jack U album. On top of all this, last summer he changed the game and put out the first ever all UNRELEASED music mix, the Snailed It! Mix, still receives heavy plays to this day.
Today SNAILS follows up the first Snailed It! Mix with Volume 2 of the series, "Welcome To SLUGZ CITY". In similar fashion the mix is filled to the brim with unreleased songs, adding up to a full EP of unreleased SNAILS material alongside new tunes from some of the biggest names in bass music. Following in the same fashion as the first mix, the track names and artists will be revealed one by one.
SNAILS has also revealed the exciting details on his first ever headline tour fittingly called the "SNAILIN USA TOUR" check out the full list of dates below.
SNAILS - SNAILEDIT! Mix Vol. 2 "Welcome To Slugz City"

Posted in Bangin, Mix / Playlist, Premieres by nick | Tags: Brillz, Dan Farber, Free Download, HLTR$KLTR, Laxx, Mix, Premiere, TWONK
Pioneer of his own brand of trap music, the Twonk king Brillz has just ureleased his latest edition of his Twonk Team Mixtape series. Per usual he has brought out 3 talented guests to provide quick, but lethal, mini-mixes on top of a very special one from himself. The guests for Volume 6 include exploding newcomers LAXX, Dan Farber and HLTR$KLTR who all deliver impressive mixes full of unreleased tracks and VIP edits. Look at the full track-list, stream and download below!
Twonk Team Mixtape Vol 6 Feat. Brillz, Laxx, Dan Farber & HLTR$KLTR | Free Download

Full tracklist after the jump:
Posted in Bangin, Chill, Mix / Playlist by nick | Tags: Anna Lunoe, b2b, Desctructo, Motez, Ship2Ship, T Williams
Holy Ship! is an electronic festival cruise that set sail on it's inuaguaral cruise 4 years ago. The unique experience helped put HARD on the map as one of the premiere electronic promoters in the world. The success of the first 3 voyages led to 2 seperate cruises set for 2015; the first took place earlier this month, and the second is set to sail at the end of February. Gary Richards aka Destructo has announced that he was taking the Holy Ship spirit across the states by announcing a Ship2Ship Tour featuring himself and friends Anna Lunoe, Motez, and T Williams on every stop. The tour just kicked off and to celebrate it, all 4 of these incredible artists have provided B2B sets for one epic 90 minute "Ship2Ship mix". Each artist offers their own signature style of house music all coming together for a seamless mix that will have you moving.
Check out the dates below:
Wed 1/28 Calgary, AB – Commonwealth
Thu 1/29 Denver, CO – Beta Nightclub
Fri 1/30 Seattle, WA – Foundation Nighclub
Sat 1/31 Portland, OR – Whiskey Bar
Wed 2/4 Phoenix, AZ – Monarch Theatre*
Thu 2/5 San Francisco, CA – Audio*
Fri 2/6 Chicago, IL – The Mid*
Sat 2/7 Los Angeles, CA – Sound
Wed 2/18/ Miami, FL – HOLY SHIP!
*Indicates no Motez
Posted in Bangin, Chill, Mix / Playlist by nick | Tags: Deep House, Dubstep, Free Download, Future house, Mix, Zeds Dead
The Canadian bass powerhouse Zeds Dead have welcomed the cold weather with a brand new "Dead Of Winter" Mix. Running 60 minutes in length and leaving no genre untouched, the mix features some of the most infectious and upbeat house melodies with artists ranging from Esta to Justin Martin as well as some heavy bass bombs like SNAILS' "Stomp". The duo manages to keep things diverse, and very musical, from start to finish. Sit back and enjoy this new mix and grab a free download. Enjoy!
Zeds Dead - Dead of Winter Mix | Free Download

Posted in Bangin, Chill, Mix / Playlist by nick | Tags: BBC Radio 1, Kaytranada, Mix
Kaytranada continues to establish himself as one of the leading voices in the downtempo and hip-hop inspired electronic productions that has influenced a sea of producers. The Montreal based producer recently announced a residency on BBC Radio 1 for 2015 where he will provide a weekly hour long mix; and today we have the first episode of the exciting new series.
The mix is a full hour of "beats, edits, and jams" with tracks from himself and a bunch of friends with some exclusive gems sprinkled in the mix.
Kaytranada – BBC Radio 1s Residency 2015-01-16 by Core News Uploads on Mixcloud
Posted in Bangin, Chill, Mix / Playlist by nick | Tags: BBC Radio 1Xtra, Diplo, Diplo & Friends, Mix
One of the leading tastemakers in the electronic world, Diplo, continues to prove his forward thinking abilities every week with his Diplo and Friends radio show that showcases upcoming acts who deserve a spotlight. 2014 consisted of pivotal mixes from exploding acts like Kygo, Lido, Sweater Beats, Wave Racer, Big Gigantic, Falcons, Keys N Krates, Paper Diamond, and Hudson Mohawke's "Hip-Hop Mix" among others.
Well Diplo has started 2015 off properly by providing this year's first personal edition of his show with a brand new 2 hour mix, and this one is special. As BBC 1xtra tweeted it's time for Diplo "to let you know what everyone else will be playing in 6 months time…".
We hear Jack U and Major Lazer songs mixed in with a non stop barrage of twerk ready edits and remixes with some unreleased gems sprinkled throughout. Full track-list below.
Diplo Delivers 2 Hour Diplo and Friends 2015 Mix | Stream Only

Tracklist after the jump:
Posted in Bangin, Chill, Mix / Playlist, Mixtapes / Albums by nick | Tags: Caribou, Mixtape
Dan Snaitch, aka Caribou, the Canadian indie / folk / electronic artist who turns out music for over 15 artist has delivered something no one has ever attempted to do. A 1,000 song playlist. And that is not an exaggeration; he has compiled 1000 songs from past and present, with no rules or guidlines, other than being a good song. Ranging from rap to classic rock to all varieties of indie and alternative rock, it will be impossible to be bored listening to this .
Here is his words about the playlist:
The last few years of my life have been incredible, thanks in large part to all of you – so I've been thinking of how to say thank you.
As you can imagine, music has been a central love of my life since I was a teenager and over the years I've been introduced to a lot that has stayed with me. I've collected the majority of that music here – and I thought sharing it with you seemed like one way I could say thanks.

I'm sure some things are under-represented or over-represented, but roughly speaking this is a musical history of my life. Of course a lot of this music has come to me through my friends – thank you to Koushik, Kieran, Jeremy, Gary, Brandon, Jason, Sam, Ketan, Ryan, Toby and many others…
Also, please share music with me that you think I would like but is not included here, in the hope this becomes a dialogue rather than a monologue.

I suggest you listen to this on shuffle as I made no attempt to sequence these tracks – I just entered them as I browsed along the shelves in my record collection. If you see dead links or duplicate songs please tweet me @caribouband.

I hope you find something to enjoy here. Thanks,
Dan
The YouTube embed below only will load 200 songs (come on Youtube), so click the link to listen to the entire 1000 tracks. He also insists that you shuffle them as he he didn't place the 1000 tracks in any specific order.
Posted in Bangin, Chill, Mix / Playlist by nick | Tags: Electro Soul, Free Download, Funk, Jam Cruise, pretty lights
Pretty Lights is one of the most unique and exciting electronic artists around, pushing the boundaries of how the music industry works, known for freely distributing every single album / song he has every released. Well today he continues his out of the box habits by releasing not 1, but 10 songs completely for free, through someone who matters most to him, one of his fans.
While attending this year's annual Jam Cruise, which just commenced it's 13th year (for those unaware it's a long running cruise festival featuring some of the best jam acts around, and is actually the cruise that inspired Hard's Holy Ship and Mad Decent's Boat Party), Pretty Lights was catching up with some of his fans by the zen pool, one in paritcular a fan by the name of Cassie Blochinger. Together they came up with the idea that "(the fans) should be the ones sharing his music. We're the ones that help expand the knowledge of Pretty Lights and show the world just how we do."
Pretty Lights then uploaded 10 tracks, mostly new, some old, directly from his laptop to her harddrive. She has since uploaded the songs for everyone to hear, exactly what Derek (Pretty Lights) wanted.
Some of the tracks sound complete while others are simply breaks, but they all carry out that signature soulful Pretty Lights sound.
You can download all the tracks through the mediafire playlist here. We hope you are thankful for this unexepcted present, we sure are! Enjoy!
Posted in Chill, Events, Mix / Playlist, Premieres by nick | Tags: Free Download, Mix, Mixtape, Premiere, Sweater Beats, Tour
New York based producer Sweater Beats has been making some noise in the future bass/ beat scene and has become a TSIS favorite through countless premieres like his recent single "Cloud City" along with the entire EP of the same name, or his epic Diplo and Friends mix or his huge remixes of Flume and Chet Faker's "Drop The Game" and Snakehips "With You". Not to mention having been on tour with Chance The Rapper, Chet Faker, and Flume all year on different runs of shows.
Today we have big news that Sweater Beats is embarking on his own national headlining tour, fittingly titled Sweater Weather Tour. He will be accompanied by TSIS familiar artists Kastle, Vindata, Pomo, Manila Killa, Tory Lanez, Falcons, Hoodboi and more who will all be joining him on different dates of the tour. In the spirit of heading back on the road, Sweater Beats has released a brand new Sweater Weather Tour Mix that includes tracks from all the talented artists mentioned above to showcase their styles.
You can find a full list of dates for the Sweater Weather tour below and you can purchase tickets Jan 16th at 10 am PST here. Stream the mix in full below and grab an exclusive free download thanks to SB. Enjoy!
Sweater Beats – Sweater Weather Tour Mixtape | Free Download

Tracklist after the jump.
Posted in Bangin, Chill, Mix / Playlist by jordan | Tags: Diplo, Diplo & Friends, Future house, Jauz
LA based producer and TSIS favorite Jauz has been on a roll this year with countless releases including "Feel The Volume", "Miami Connection", his remix of A$AP Rocky's "Hella Hoes", Childish Gambino's "3005" and many more. In December, Jauz was given the opportunity to put together a mix for the BBC 1Xtra radio program Diplo & Friends and it is nothing short of impressive. The mix includes tracks from fellow producers and originals and new remixes from Jauz himself keeping mostly to the house and future house genres. Stream the mix and find the tracklist below. Enjoy!
Jauz – Diplo & Friends Mix

Posted in Bangin, Chill, Mix / Playlist by Bryan | Tags: Annie Nightingale, Flume, Mix, What So Not
Classifying Flume as one of dance music's elite producers is accurately fitting since the Australian native's infectious creations place him in a league of his very own. Dozens of producers have drawn influence from Flume's signature sound and often mimic his likeness, but nothing quite compares to the real deal like his stunning remix of Lorde's "Tennis Court" or genre-defining debut album.
Flume has spent a good portion of this year in the studio on top of performing across the world, and during a visit to Tokyo, Japan he was inspired to create a special Quest Mix that was premiered on BBC radio DJ Annie Nightingale's program. The mix encompasses everything Flume is currently vibing with from his colleagues. While Flume wasn't able to include some of his new originals he's been hyping, him and Emoh Instead's project What So Not did include a brand new edit of RL Grime's "Core". All you have to do for now is sit back and relax as Flume takes you on a one hour long journey of some of the coolest sounds out right now. Enjoy!
Posted in Bangin, Mix / Playlist by josh | Tags: Free Download, halloween, Mix, RL Grime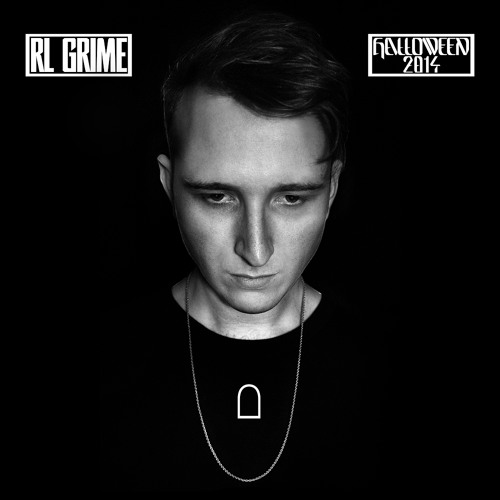 Trap king RL Grime continues his annual tradition delivering his highly anticipated Halloween mix, introduced by the famed Goosebumps author RL Stine. Today's mix is the third installment in the series and definitely his best yet. RL Grime is days away from premiering his debut studio album Core yet still managed to assemble and release this highly anticipated compilation. Like previous years' Halloween mixes, 2014's is full of new and unreleased bangers all while keeping a spooky Halloween setting and vibe. Stream the mix below!
RL Grime – Halloween Mix 2014 | Free Download

Tracklist
1. RL Stine Intro
2. Dump It (Halloween Version)- Kuddie J
3. Tamale- King Henry & Great Dane
4. Crib In My Closet- 2 Chainz, A$AP Rocky, Rick Ross
5. 100HM- Hudson Mohawke
6. Murda Something (Ft. Waka Flocka Flame)- A$AP Ferg
7. Fax Ha vs. Move That Doh (RL Mashup) – C.Z. x Future, Pharrell, Pusha T
8. Barbie Weed- Sam Tiba
9. Bankrupt! (Gesaffelstein Remix)- Phoenix
10. Got Me Fucked Up- Tommy Kruise
11. Bobby Bitch- Bobby Shmurda
12. Paradise- Big Sean
13. Acrylics (RL Grime Edit)- TNGHT
14. Scylla- RL Grime
15. Drugs- Mr. Carmack
16. Swoopin- Baauer
17. Core (Djemba's Selassie Bootleg)- RL Grime
18. We From The South- Crime Mob
19. Lost Girls vs. If I Die (RL Mashup)- S-Type x Lil Wayne, Rick Ross
20. Monsoon- RL Grime
21. Blue Suede- Vince Staples
22. Macking In The Car (I Don't Drive)- Djemba Djemba
23. Old English- Young Thug, A$AP Ferg, Freddie Gibs
24. Analog Ting- Bot & Infuze
25. Jungle War Dub- C.Z.
26. What Happened To That Boy vs. Hellifornia (RL Mashup)- Clipse x Gesaffelstein
27. Multiply- A$AP Rocky
28. 6 God- Drake
AD EVERYWHERE
AD HOME PAGE
Story
My story has changed quite a lot since moving to Boulder, Colorado and starting Thissongissick back in 2010. My name is Nick Guarino and this is Thissongissick.com. We've grown a lot since, but the original goal has always stayed the same: making it easier for you to discover sick new music that you've never heard before. In high school I would make mix cd's for my friends to show them all the new music I was discovering. Now, through TSIS, we work with musicians and record labels from all over the world to showcase a variety of the freshest electronic, hip-hop, indie, and alternative music to a global following that is comprised of millions of music lovers in over 110 countries - every single month. So, make yourself at home while enjoying countless amazing musicians from a variety of genres and let the sick sounds fill your ears! - Nick
Ticketing
Ticketing
Send me your track Or through email: submission [at] thissongissick [dot] com
Bottom Everywhere