Category: Mix / Playlist
Posted in Bangin, Chill, Mix / Playlist by Bryan | Tags: Annie Nightingale, Flume, Mix, What So Not
Classifying Flume as one of dance music's elite producers is accurately fitting since the Australian native's infectious creations place him in a league of his very own. Dozens of producers have drawn influence from Flume's signature sound and often mimic his likeness, but nothing quite compares to the real deal like his stunning remix of Lorde's "Tennis Court" or genre-defining debut album.
Flume has spent a good portion of this year in the studio on top of performing across the world, and during a visit to Tokyo, Japan he was inspired to create a special Quest Mix that was premiered on BBC radio DJ Annie Nightingale's program. The mix encompasses everything Flume is currently vibing with from his colleagues. While Flume wasn't able to include some of his new originals he's been hyping, him and Emoh Instead's project What So Not did include a brand new edit of RL Grime's "Core". All you have to do for now is sit back and relax as Flume takes you on a one hour long journey of some of the coolest sounds out right now. Enjoy!
Posted in Bangin, Mix / Playlist by josh | Tags: Free Download, halloween, Mix, RL Grime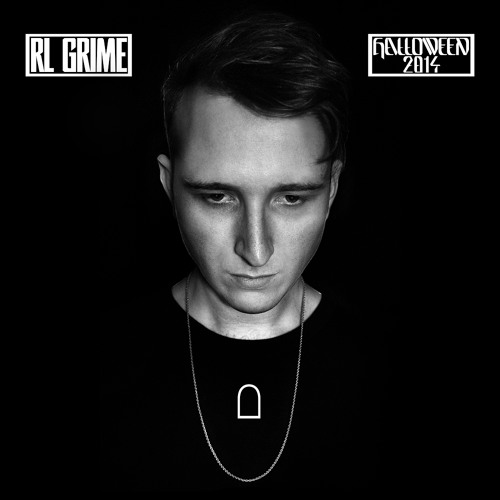 Trap king RL Grime continues his annual tradition delivering his highly anticipated Halloween mix, introduced by the famed Goosebumps author RL Stine. Today's mix is the third installment in the series and definitely his best yet. RL Grime is days away from premiering his debut studio album Core yet still managed to assemble and release this highly anticipated compilation. Like previous years' Halloween mixes, 2014's is full of new and unreleased bangers all while keeping a spooky Halloween setting and vibe. Stream the mix below!
RL Grime – Halloween Mix 2014 | Free Download

Tracklist
1. RL Stine Intro
2. Dump It (Halloween Version)- Kuddie J
3. Tamale- King Henry & Great Dane
4. Crib In My Closet- 2 Chainz, A$AP Rocky, Rick Ross
5. 100HM- Hudson Mohawke
6. Murda Something (Ft. Waka Flocka Flame)- A$AP Ferg
7. Fax Ha vs. Move That Doh (RL Mashup) – C.Z. x Future, Pharrell, Pusha T
8. Barbie Weed- Sam Tiba
9. Bankrupt! (Gesaffelstein Remix)- Phoenix
10. Got Me Fucked Up- Tommy Kruise
11. Bobby Bitch- Bobby Shmurda
12. Paradise- Big Sean
13. Acrylics (RL Grime Edit)- TNGHT
14. Scylla- RL Grime
15. Drugs- Mr. Carmack
16. Swoopin- Baauer
17. Core (Djemba's Selassie Bootleg)- RL Grime
18. We From The South- Crime Mob
19. Lost Girls vs. If I Die (RL Mashup)- S-Type x Lil Wayne, Rick Ross
20. Monsoon- RL Grime
21. Blue Suede- Vince Staples
22. Macking In The Car (I Don't Drive)- Djemba Djemba
23. Old English- Young Thug, A$AP Ferg, Freddie Gibs
24. Analog Ting- Bot & Infuze
25. Jungle War Dub- C.Z.
26. What Happened To That Boy vs. Hellifornia (RL Mashup)- Clipse x Gesaffelstein
27. Multiply- A$AP Rocky
28. 6 God- Drake
Posted in Bangin, Chill, Mix / Playlist by Bryan | Tags: Diplo, Diplo & Friends, Hudmo, Hudson Mohawke, kanye west, Lunice, Mix, TNGHT
The prowess of world renown producer and previous TNGHT collaborator, Hudson Mohawke is simply jaw dropping as the Glasgow native continuously raises the bar for himself, so when we heard he was dropping an hour long hip-hop mixtape on "Diplo and Friends", we could hardly hold the excitement!
Hudmo has been ahead of the curve on blending hip-hop and electronic production before the latest trap wave, gaining him the attention of rappers like Kanye West and Action Bronson to produce records for them.
As he applies the finishing touches to a highly anticipated second album, Hudmo blessed Diplo's infamous BBC1 radio show "Diplo and Friends to rinse a full hour long hip-hop mixtape. The unveiling of unreleased Cashmere Cat, TNGHT, and some of his own produced collaborations like an amazing new unreleased song with Action Bronson to start the mix off right. The perfect blend of electronic and hip-hop elements further cements Hudmo as one of the best producers around. Stream this amazing episode and check out the full tracklisting below! We will update if download is released by him. Enjoy
Hudson Mohawke – Diplo & Friends Mix | Stream Only

Tracklist After The Jump
Posted in Chill, Mix / Playlist by Jake | Tags: burning man, Sunrise Set, Tycho
This year, Burning Man took place August 25th through September 1st at Black Rock City, located in Nevada's Black Rock Desert. Burning Man is much more than a music festival; it's a gathering of over 60,000 "Burners" for 8 wild days. Although I have never been, Burning Man is a very community-based event in which everything is created by attendees with a leave no trace policy. Among other creations, towering wooden sculptures are built and then burned in a massive celebration.
Tycho's sunrise set time of 5:40 am sounds like a perfect time slot due to his relaxing, laid-back sound. This DJ set lasting over 2 hours delivers a diverse combination of originals, remixes, and an array of tunes from other artists. Tycho's ambient style is apparent in this mix as the selection of mostly mellow house tracks reflect the musical style Tycho offers.
Tycho – Sunrise DJ Set at Burning Man 2014

Posted in Bangin, Mix / Playlist by Bryan | Tags: Diplo, Jack U, Mix, OWSLA, Skrillex
Tastemaker producer / DJ Skrillex is never one to stop coming up with new ways to entertain his massive following and last night in NYC, he brought together a few select guests at the intimate Slipper Room venue to witness a special set of tracks played by Sonny. The mix was broadcasted worldwide via SiriusXM Electric Area station and fans who were there or tuned in were able to hear a slew of new songs ranging from a load of his unreleased collaborations with Diplo as supergroup Jack U, a killer mashup of Recess with JumoDaddy's "Blackhorse", an unknown remix of Must Die's "Hellcat", a new track from Rell the Soundbender titled "Dome Shot" and more. Skrillex, manages to keep everyone thoroughly entertained as he switches in and out of genres with ease. We will keep you posted on official details on all the tracks in the mix, but in the mean time you can stream the mix in full below and above all… Enjoy!
Skrillex – Live @ Slipper Room NYC | Stream Only

Posted in Bangin, Mix / Playlist, News by jordan | Tags: Playlist, Skrillex, Skrillex Selects
DJ / Producer Skrillex has proven himself a huge tastemaker and relative bass ambassador in the EDM world with platinum record selling productions from himself and releasing other artists music on his record label OWSLA. Today he continues to showcase his tastemaking abilities even more as a newly created playlist on Sonny's Soundcloud titled "Skrillex Selects" (similar to Diplo's "Diplo Approved" channel) with tracks including Dillon Francis new single "I Can't Take It", Banks "Goddess", recent TSIS premiere of Must Die! "Hellcat" and more. Skrillex's selection appears to be tracks that he has been feeling lately and doesn't stick to any particular genre. We hope to see more artists follow in this fashion as it is a key tool for smaller artist's music to be heard by the masses. Listen to the playlist below and most of all…Enjoy
Skrillex – Skrillex Selects Playlist

Posted in Bangin, Chill, Mix / Playlist by Bryan | Tags: Deep House, Free Download, House, Mix, Tchami, Tech House
French producer extraordinaire Tchami is one act whose musical creations are on a whole new level of production as he applies his craft deep within the future sounding house genre! The likes of Skrillex, DJ Snake, Destructo and others have endorsed his skill set to point of having him provide support at shows, which is a testament in itself to what he brings to a live audience. Today, Tjani announces a new mix series titled "Confessions" and delivers a collection of tracks he is currently feeling the most as the likes of Justin Jay, Dusky, Claude VonStroke, Totally Enormous Extinct Dinosaur & Anna Lunoe and even a brand new remix by him are strung together in harmony. This is being passed out as a free download to everyones delight and keep a look out for more to come from Tchami soon! Enjoy
Tchami – Confessions #1 Mix | Free Download

Follow Tchami through Twitter and Facebook
Follow Thissongissick through Twitter and Facebook
Tchami Confessions Mix Tracklist After The Jump
Posted in Bangin, Mix / Playlist, Premieres by Bryan | Tags: Bass, Electro, Free Download, gLAdiator, GLADPVCK, LOUDPVCK, Mix, Trap
A mutual admiration for the new trap hybrid genre and "Turning The F**k Up" while both living in LA led to a natural collaboration between LA natives GLADIATOR and LOUDPVCK with supergroup being known fittingly as GLADPVCK. The group had an official live show debut in LA earlier this year and are gearing up for an Ultra Records single release of their first track "Tony" set to release August 26th. But before that takes place, the guys have put together a special GLADPVCK Mix that delivers the same type of hyped up appeal as their live performances and features both "Tony" and the groups second single along with heaters from their solo projects along with SNAILS, Branchez, GTA, and many more. Take the plunge and delve deep in the mix that is available as an exclusive free download! Enjoy
LOUDPVCK & GLADIATOR - GLADPVCK Mix | Free Download

Tracklist After The Jump
Posted in Bangin, Mix / Playlist, Premieres by nick | Tags: Deep House, Free Download, Mix, Oliver Heldens, TomorrowWorld
Rising young Dutch producer Oliver Heldens has successfully made his way on the world's radar through his unique style of deep house / future house music thanks to his hit singles "Gecko" and "Koala" along with the vocal mix that saw radio love or his remixes of Robin Thicke and Martin Garrix among others.Well the producer is one of the lucky DJs to be performing at this year's TomorrowWorld, the US expansion of TomorrowLand and he has been recruited by the festival to create a brand new 60 minute mix. It spans from an endless supply of his own originals and remixes to favorite tunes that make it in his sets. You will be moving from start to finish as he seamlessly mixes throughout. Listen to the exclusive premiere below and pick up a free download TomorrowWorld has provided for our readers. Be sure to pick up a ticket to the 21+ TomorrowWorld here. Enjoy!
Oliver Heldens – TomorrowWorld "Artist Of Tomorrow" Volume 001 Mix | Free Download

Tracklist after the jump.
Posted in Bangin, Mix / Playlist by jordan | Tags: Cashmere Cat, Free Download, Mix, Pitchfork
Perpetual sad boy and Norwegian come up Cashmere Cat has done it big all year with the release of his highly acclaimed Wedding Bells EP on the infamous LuckyMe label and the charting "Party Girls" collaboration with Ludacris, Wiz, and Jeremih. The Cat's blend of future bass aesthetics and chill trap allure creates an absurd amount of good feels & vibes, with all on display throughout a brand new 60 minute mix under his curation. This is to celebrate his performance at the MoMA PS1 Warm Up in NYC this weekend and includes special edits from the Cat himself, a brand new Hudson Mohawke original, Lunice on an unreleased remix of "Party Girls", and more goodies. This is all available for free download, so sit back, relax, and stream the mix below! Enjoy
Pitchfork // MoMA PS1 Warm Up Mix: Cashmere Cat | Free Download

Tracklist after the jump.
Posted in Bangin, Chill, Mix / Playlist, Premieres by nick | Tags: Free Download, Mix, Thomas Jack, Tropical House
Today we continue our partnership with Thomas Jack and his amazing Tropical House Series which just had 2 incredible Guest Mixes from both Klingande and Bakermat. Well for Volume 5, the man in charge has provided it himself, and a lengthy 2 hour mix at that as Tom says, features "A lot of new tracks and also some oldies. The mix it goes through a few different genres bringing you that summery vibe and tropical feel." That summery vibe is absolutely right straight from the first song. Enjoy.
Also, a few months back Thomas Jack had to cancel a North American tour due to some Visa issues, but now those have been put behind him and he is set to return to the US for his next run of shows. Tour dates available below.
Thomas Jack – Tropical House Volume 5 | Free Download

Follow Thomas Jack through Twitter and Facebook
Follow Thissongissick through Twitter and Facebook
Posted in Bangin, Mix / Playlist by nick | Tags: disco, Free Download, House, Remix, Sam Smith, Throttle
Sam Smith and his solo career have been exploding over the past fewmonths after being introduced to most the world by his powerful vocals on Disclosure's "Latch". Sam's solo single "Stay With Me" has been flipped upside down thanks to rising young producer / DJ Throttle out of Melborune, Australia who entered our radars with his unstoppable remix of Avicii's "You Make Me". He's completely reconstructed the song for this remix while stepping in a new funkier direction with some disco influence. The result turned out great and Throttle has been nice enough to pass this one out as a free download. Enjoy!
Sam Smith – Stay With Me (Throttle Remix) | Free Download

Follow Throttle through Twitter and Facebook
Follow Thissongissick through Twitter and Facebook
AD EVERYWHERE
AD HOME PAGE
Story
My story has changed quite a lot since moving to Boulder, Colorado and starting Thissongissick back in 2010. My name is Nick Guarino and this is Thissongissick.com. We've grown a lot since, but the original goal has always stayed the same: making it easier for you to discover sick new music that you've never heard before. In high school I would make mix cd's for my friends to show them all the new music I was discovering. Now, through TSIS, we work with musicians and record labels from all over the world to showcase a variety of the freshest electronic, hip-hop, indie, and alternative music to a global following that is comprised of millions of music lovers in over 110 countries - every single month. So, make yourself at home while enjoying countless amazing musicians from a variety of genres and let the sick sounds fill your ears! - Nick
Ticketing
Ticketing
Send me your track Or through email: submission [at] thissongissick [dot] com
Bottom Everywhere