House lovers rejoice! The Dirtybird crew has just unveiled a lineup for their CampINN festival, a weekend takeover of the Avanti Palms Resort in Orlando from May 14-17. This year, they are taking their cherished Campout experience and transforming it into a health-conscious hotel festival, with designated dance zones for groups, pool games, activities, and of course, three days of non-stop beats.
The bill for this event is brimming with talent. Revered producers like Claude VonStroke, TOKiMONSTA, Derrick Carter, Walker & Royce, Mikey Lion, Mr. Carmack, Justin Jay, VNSSA, Shiba San, and more are all slotted to take over the decks and keep the party popping all weekend long.
Dirtybird is dedicated to making sure that this is a safe and sanitary event, with negative COVID tests (or proof of vaccine) and temperature required at entry, and no ins and outs allowed.
Since every guest at the property is a festival attendee bonded by a love for house music, the vibes are sure to be sky-high. If you're ready for live music, you can get tickets here.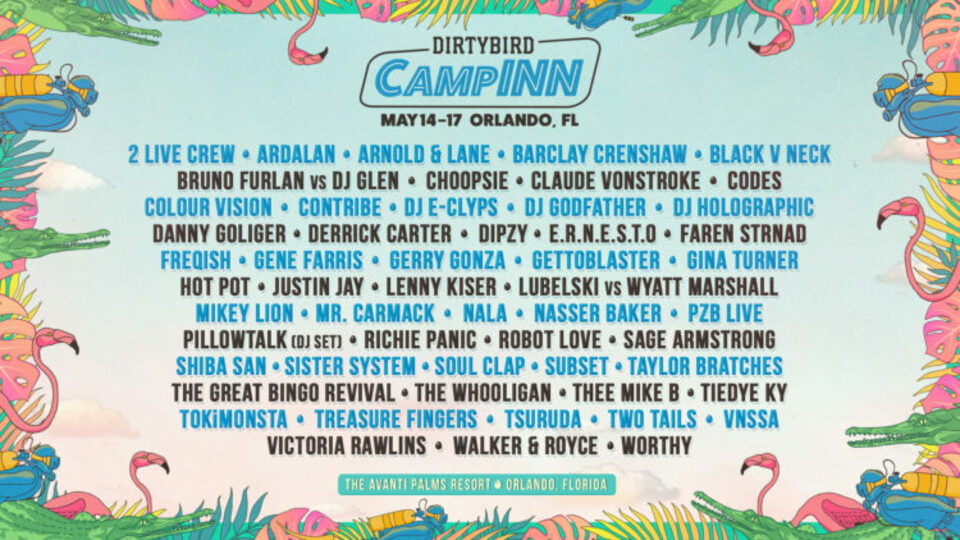 Receive our recap of the best content weekly right in your email, Subscribe NOW