Kanye West sent fans and media into a whirlwind when he broke his silence with a spree of news on Twitter. He announced his album would be due June 1 along with a collab project alongside Kid Cudi called Kids See Ghost on June 8 as well as other albums he produced for Pusha T (just released last week), Nas and more. 
Now he's decided to share his new project with the world via a listening party hosted on a live stream on the WAV app as well as on his G.O.O.D. music channel on a radio app called Stationhead. The live stream is now here so be sure to download the app to follow along and stay tuned for updates. Enjoy!
Updates:
Chris Rock kicked the party off with an intro saying the album is called YE.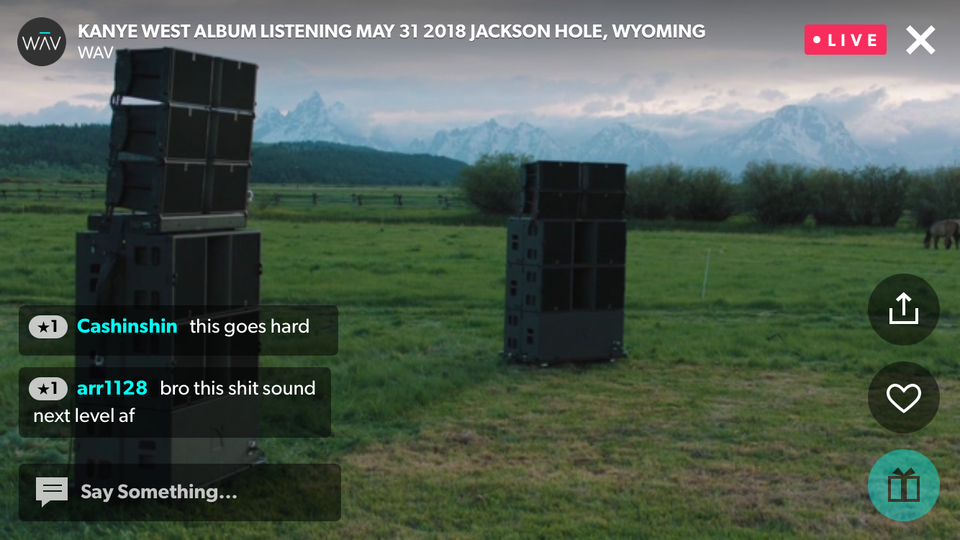 Download the @WAV_Media app https://t.co/HxSvFHiSrY  to watch the livestream of my album listening tonight in Jackson Hole, Wyoming 7PM MDT

— KANYE WEST (@kanyewest) June 1, 2018
Receive our recap of the best content weekly right in your email, Subscribe NOW