Kendrick Lamar is a rare talent whose impact has mostly been solidified through his recent albums and unforgettable live performances. While he's had a loyal following for some time now, his exponential rise didn't begin until his 2011 and 2012 releases, Section.80 and good kid m.A.A.d. city. While you may be familiar with his K.Dot nickname, you may not know that he released four mixtapes as K.Dot before rapping as Kendrick Lamar.
Obviously, some of Kendrick's loyal fanbase is familiar with his entire discography, but there are still many fans who don't realize he has 10 full-length projects under his belt spanning back to 2003 when he was just 16 years old. All projects are available to stream in full. Listen through his discography below and enjoy!
K.Dot – Y.H.N.I.C. (Hub City Threat: Minor of the Year) (2003)
Y.H.N.I.C. (Hub City Threat: Minor Of The Year) was Kendrick's first mixtape, released as K.Dot in 2003. "We put it out on a local scale in Compton and built a buzz in the city and eventually got to this guy named Top Dawg, he had his own independent label and I've been with them since and we've just been developing my sound and branching off of that mixtape to eventually have a debut album," says Kendrick. The mixtape's eight tracks find young K.Dot rapping over recognizable beats such Snoop Dogg's "Drop It Like It's Hot", Lil Wayne's "Go DJ" and more. He's come a long way, but it's clear Kendrick had high ambitions right off the bat. 
K.Dot – Training Day (2007)
Training Day's artwork includes a statement "in the next 26 tracks you will learn about the streets" as we hear a young Kendrick on more ignorant raps than we've become accustomed to hearing on his past few releases. Kendrick has gone on record multiple times offering praise to his idol Lil Wayne as he's said "Lil Wayne is the greatest. Not only because of his music but also because of the culture he put behind it." The influence is apparent throughout the mixtape as we hear K.Dot experiment with his elastic vocals building on Wayne's signature sound. His manager Dave Free was a main producer on the project under the name DJ Dave as the project found Kendrick going in over classic beats such as The Notorious B.I.G.'s "Who Shot Ya" and Snoop Dogg's "G'z And Hustlerz".
Kdot & Jay Rock – No Sleep 'Till NYC (2007)
No Sleep Til NYC came in the golden days of the mixtape era when mixtapes contained many recycled beats as we hear K.Dot and fellow TDE member Jay Rock go over some classic instrumentals. We hear the two rappers deliver rhymes on A Tribe Called Quest's "Electric Relaxation", Gang Starr's "You Know My Steez", Jay Z's "Dead Presidents", Notorious B.I.G.'s "Kick In The Door",  Nas' "It Ain't Hard To Tell" and more. The project gives a glimpse of what Kendrick might have sounded like if his career happened during the 90's as he raps over numerous instrumentals from that era.
K.Dot – C4 (2009)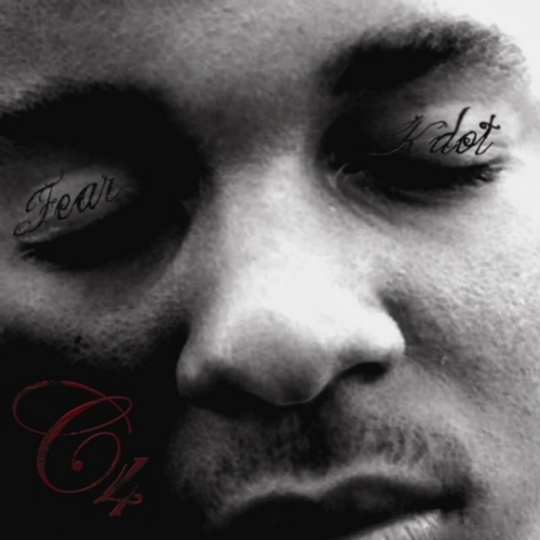 Kendrick's Lil Wayne influence is taken to the next level on his 2009 C4 mixtape. He emulates Lil Wayne's voice, flow, and rhymes on C4 as he offers tribute to his idol and even secured a co-sign from Wayne to kick off the offering. C4 came two years before Wayne's Tha Carter IV and found K.Dot going in over several beats from Tha Carter III including "A Milli", "Phone Home" and more. This final installment of the K.Dot era is a great display of his versatility before changing his artist name and finding his own sound.
Kendrick Lamar – Kendrick Lamar EP (2009) 
Born Kendrick Lamar Duckworth, he takes to his birth name to coincide with a shift in sound from the Compton rapper. The Kendrick Lamar EP is the first release after swapping in his K.Dot name and marks the real beginning of Kendrick the lyricist. Although the offering is called an EP, he doubled the traditional length of an EP and included 15 tracks that deliver jazzy instrumentation and more introspective subject matter. Kendrick's story is told through honest writing, unorthodox flow, and top-notch wordplay, giving brith to the conscious, storytelling Kendrick we know best.
Kendrick Lamar – Overly Dedicated (2010) 
The evolution we hear in Kendrick's sound from album to album is a testament to his work ethic. The title Overly Dedicated is fitting for Kendrick as the project feels like his first real album. O.D. finds Kendrick going over new, original beats while he develops his own style. His lyrics are more refined and polished as he's found his voice and honed his craft, documenting the work he's put in to chase his dream. His perspective takes priority on O.D. as tells his story through vivid imagery before getting more experimental like we hear on his later works. This is one of Kendrick's most important releases due to "Ignorance Is Bliss" catching Dr. Dre's attention, which ultimately lead to TDE's deal with Interscope and Dre's Aftermath imprint. 
Kendrick Lamar – Section.80 (2011) 
Following his six previous mixtapes and EPs, Kendrick Lamar was finally ready to release his debut studio project, Section.80. While O.D. was a big step for Kendrick, Section.80 marked a new chapter in his career. The project is the first to kick off his spree of fluid and cohesive works boasting a singular concept throughout. There is a strong meaning behind each track on Section.80, which contains top-notch production from start to finish including a J Cole beat on the lead single "Hiiipower". The 16 songs held a socially conscious concept giving a first person perspective on how the crack epidemic and Ronald Reagan era spawned dysfunction and struggles for the inner city youth in his generation as he documents the perils of sex, violence, and drugs. This album laid the foundation for Kendrick to take the throne. He refused to conform to the mainstream, and instead forced the mainstream to conform to him and his sound. 
As a rare feat, good kid m.A.A.d city is a cohesive concept album that not only finds fluidity from start to finish, but is also littered with hits. The album artwork calls the project a "short film by Kendrick Lamar", which may be confusing without understanding the story told. Serving as his major label debut, GKMC's narrative returns to his K.Dot days telling the tale of his teenage years from K.Dot's perspective that jumps around the story's timeline like a Quentin Tarantino film. The songs more or less take the form a memoir as he masterfully depicts his story as a good kid raised in the gang-ridden city of Compton. He describes experiences of the sex, drugs and violence the city offered, but shares how he was able to rise above, and against all odds, escape Compton's clutch with the help of Dr. Dre and Top Dawg. His technicality and raw talent is put on full display as the near-perfect album found improved production creating a distinct atmosphere while further experimenting with his vocals and non-conventional song structure.
Kendrick Lamar is an ever-evolving artist. After GKMC went platinum many fans anticipated him to build upon its success and deliver a follow-up that would expand upon the sound of his previous release. That's the opposite of what Kendrick did on To Pimp A Butterfly (TPAB). Instead he followed up a platinum selling rap album by creating something that's more jazz and funk than hip-hop. TPAB is a protest record that at times is intentionally overwhelming, painful and chaotic as Kendrick and his star-studded list of collaborators draw from an uncountable number of musical influences. Through a re-occurring poem that builds throughout the LP, he compares his internal controversies to Tupac as he speaks on both artists feeling conflicted between making gangster rap and socially conscious music. TPAB was a risk that payed off as fans and music critics alike embraced the album that went on to earn 11 GRAMMY nomination and win 5 of those.
Kendrick Lamar went on a spree of television performances around the release of TPAB, and took an unconventional approach to these appearances. While most artists would take the opportunity to push a single, Kendrick decided to debut new songs that he had no intention of releasing. After he racked up a few of these intriguing live performances, he shared he had a handful of songs made during the studio sessions for TPAB he loved enough to release. While it's still unclear if he actually lead to the surfacing of these songs, an unlikely hero Lebron James rose to the occasion and urged Kendrick and Top Dawg to share these unreleased gems with the world. The raw project came in the form of untitled unmastered. as 8-tracks that's not quite an album or a mixtape, but a collection of unnamed demos as a gift to hold over fans until Kendrick's next endeavor sees the light of day. 
Congrats! Pat yourself on your the, you deserve it. You just spent your entire day making it through all 10 of Kendrick's albums and mixtapes. If that wasn't enough Kendrick for you we also compiled a list of his 10 best tracks to never appear on his albums. Enjoy!
Receive our recap of the best content weekly right in your email, Subscribe NOW