Los Angeles based producer / DJ  Party Favor is enjoying quite the breakout year, and continues the momentum by breathing new life into a track we originally premiered at the tail end of summer. The progressive house aesthetics of mysterious producer KSHMR and Dallask's collaborative single "Burn" have been utilized in a completely different manner. Party Favor reaches deep into his production bag of tricks to throw a collection of trap elements, big drum knocks, and various bursts of bass across the original. This was a remix made to dance your booty off from start to finish, so don't hold back while listening to the stream below and grab a download thanks to our 12 days of Free Downloads on Soundcloud series!
Also, we have the exclusive premiere of KSHMR's high energy "Welcome To KSHMR Vol. 3" mix featuring previously premiered TSIS tracks SNAILS' "Stomp" and Milo & Otis' "FESTMUNCH 2: The Haunting".  There are also several ID tracks including a new version of "Burn" with himself and DallasK featuring Luciana and a collaboration with himself and Dillon Francis. Check it out!
KSHMR & DallasK - BURN (Party Favor Remix) | Free Download

Welcome To KSHMR Vol. 3 Mix | Stream Only (Tracklist below)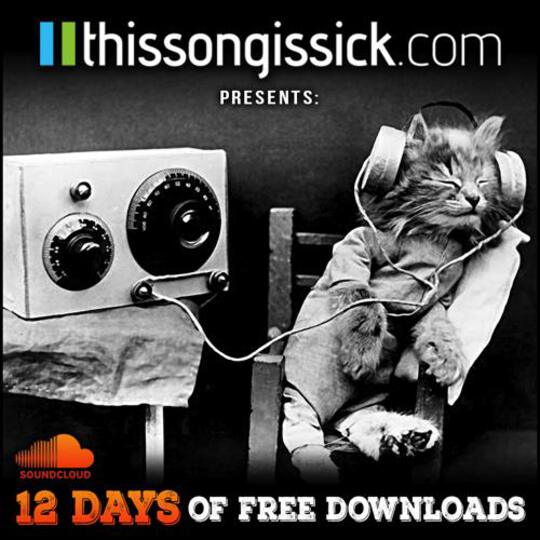 Tracklist after the jump.
1. Future World Music – Final Seconds
2. ID – ID
3. Style Of Eye Feat. Sirena – Louder (Botnek's Weirder Remix)
4. Timmy Trumpet – Nightmare
5. Snails – STOMP
6. Firebeatz & KSHMR ft. Luciana – No Heroes (Instant Party! vs. Party Thieves Remix)
7. Milo & Otis – FESTMUNCH 2: The Haunting
8. ID – Dead Man's Hand
9. KSHMR & DallasK – Burn
10. KSHMR & DallasK – Burn (Party Favor Remix)
11. KSHMR & DallasK – Burn (Let Your Mind Go) (feat. Luciana)
12. FTampa & Felguk – Slap
13. Jewelz & Sparks – Motor
14. Martin Garrix & MOTi – Virus (KSHMR Remix)
15. Martin Garrix & MOTi – Virus (KSHMR Remix) (VIP House Version)
16. ID – Karate
17. Born Freak – When I'm Down (Rafii Remix)
18. Dirtyloud Feat. Messinian – Vampires Come Out
19. Knife Party – Boss Mode
20. Dillon Francis & Martin Garrix – Set Me Free
21. JakeSgarlato & Ranidu – Bollywood
22. W&W & Headhunterz – Shocker
23. Dada Life vs. Steve Angello vs Sebjak – Gods Have More Fun (KSHMR Edit)
24. KSHMR & Dillon Francis – ID (Unreleased)
Receive our recap of the best content weekly right in your email, Subscribe NOW