So it seemed we had endured the length of the most outrageous album roll-out of all time for "The Life Of Pablo," the latest release from Kanye West. But today the next chapter continues as Kanye West decided to release the entire album on Spotify, which wouldn't seem like a big deal.
But this is where it gets interesting. Kanye was so publicly adamant about not letting his album go anywhere outside of Tidal to promote the service he's a partner in, and now it is literally everywhere outside of Tidal, which has led to some public backlash from his fans via Twitter, enough to provoke him to spit back via Twitter.
His rant has led to him go as far to say he would retire from music altogether, claiming his latest album was better than The Beatles, Michael Jackson, Dr Dre and Biggie then said the world wasn't ready apparently ready for it's greatness, he's then informed the world that he's going to be taking down the album down from all outlets by the morning, EVEN Tidal. So enjoy the album before it's gone in the morning. While we are surprised, is anything really surprsing with Kanye? Enjoy?
Read the epic string of tweets that were quickly deleted that have been recoverd thanks to Reddit user hiphop BeerNutzo below.
APRIL FOOL'S EVERYONE! Surprisingly enough this sparked some very strong opinons from you all. Hope everyone enjoyed the laugh.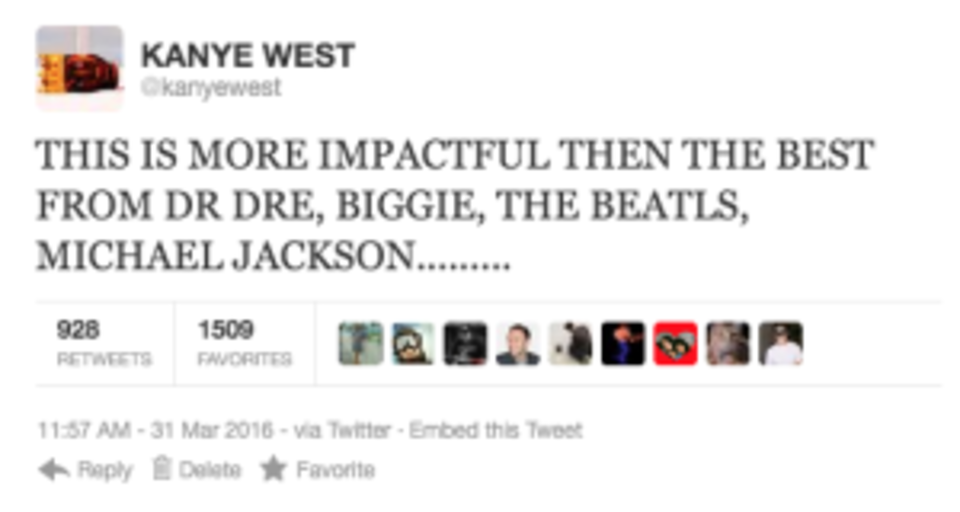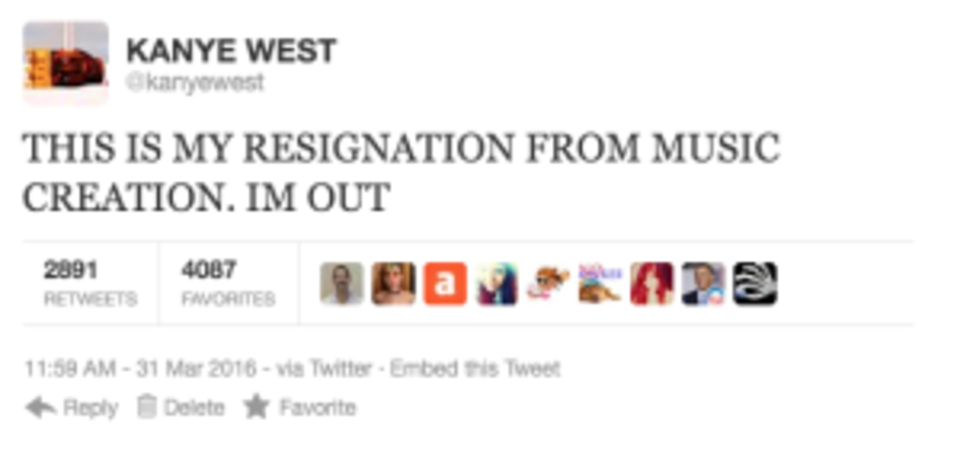 Receive our recap of the best content weekly right in your email, Subscribe NOW