Shift K3Y is an artist of many talents, frequently taking on the roles of producer, DJ and vocalist. Most recently, the London artist has been busy at work in studio putting together his two-part Nit3 Tales EP. TSIS is excited to premiere his single, "No Question" feat. MNEK and Ryan Ashley, off part two of the project.
The young London-based singer and producer MNEK became an exciting new talent too keep an eye on in the past couple years with songs such as "The Rhythm." He's been relatively quiet lately but returned to form a few months back on "At Night" and makes a stellar contribution here on "No Question".
The song quickly introduces groovy blips and upbeat percussion that smoothly blend with the warm vocals of MNEK and Ryan Ashley. The jazzy melodies give off a lounge-like vibe that's hard not to sway to. Shift K3Y said the following about the EP as a whole: 
"This is a soundtrack to my night life, coming to you from my imagination. It's a much wider range of my influences, from the darker and bassy, to the hyper melodic, featuring collaborations with people and friends that I feel are integral to my Nit3 Life."
With respect to "No Question", Shift K3Y says:
"It's always really exciting to be making music with friends. Ryan Ashley and MNEK are two of my good friends; we've made a handful of songs together and have just been waiting for the right opportunity to release one.  I hope you enjoy the soulful, yet energetic vibe that we tried to create here on No Question."
Other acts to land on the EP include MJ Cole, K Stewart, Chris Lorenzo. You can check the full tracklist below. Stream the premiere of "No Questions" feat. MNEK & Ryan Ashley and enjoy!
Shift K3Y feat. MNEK & Ryan Ashley – No Question | Purchase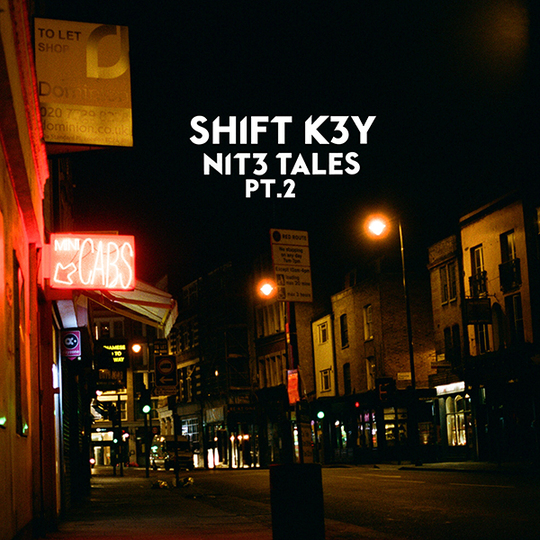 NIT3 TALES PT 1 - Tracklist
DJ Zinc x Shift K3Y – Jumpstart
MJ Cole x Shift K3Y – Rampage
Shift K3Y feat. K Stewart – Natural
Shift K3Y – Me & You
Shift K3Y x Ray Sargent – Boom Riddim
Shift K3Y – Cut You Off
NIT3 TALES PT 2 Tracklist:
Shift K3Y – Brandy & Coke
Shift K3Y – Hotel
Chris Lorenzo + Shift K3Y – Let You Go
Shift K3Y – Forever
Shift K3Y feat. MNEK & Ryan Ashley – No Question
Receive our recap of the best content weekly right in your email, Subscribe NOW